Address Signs
The perfect finishing touch to your home. Address signs are custom made just for you.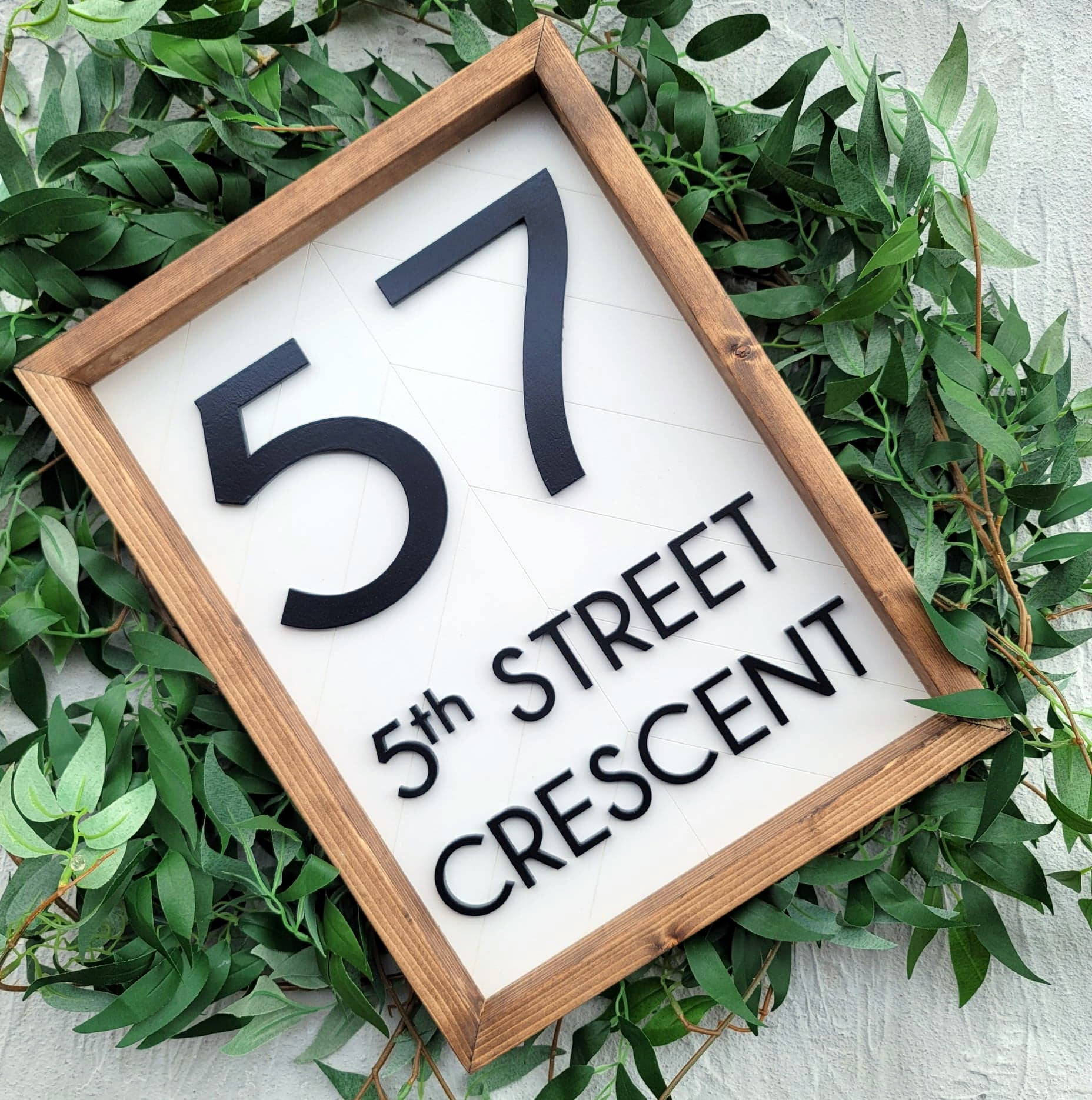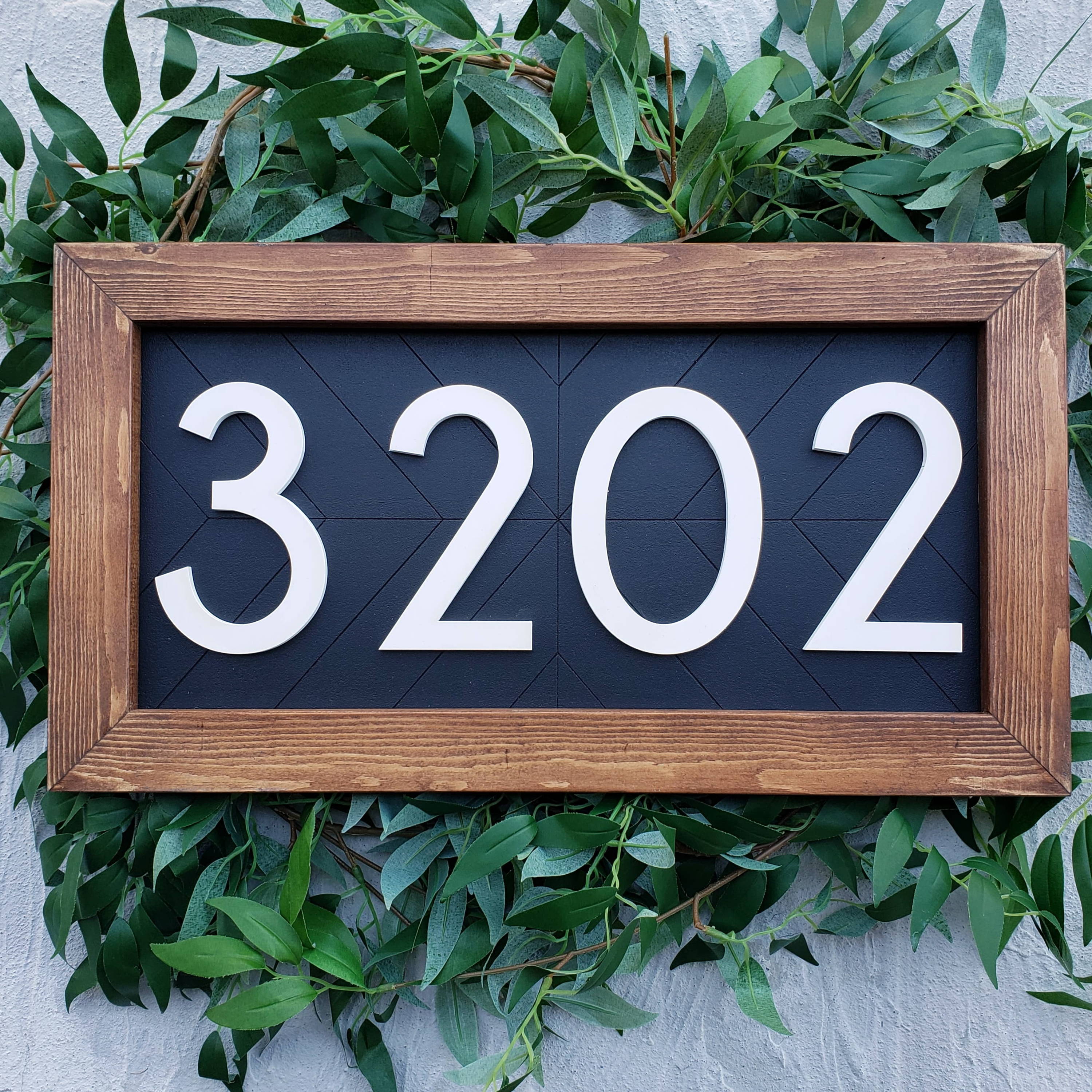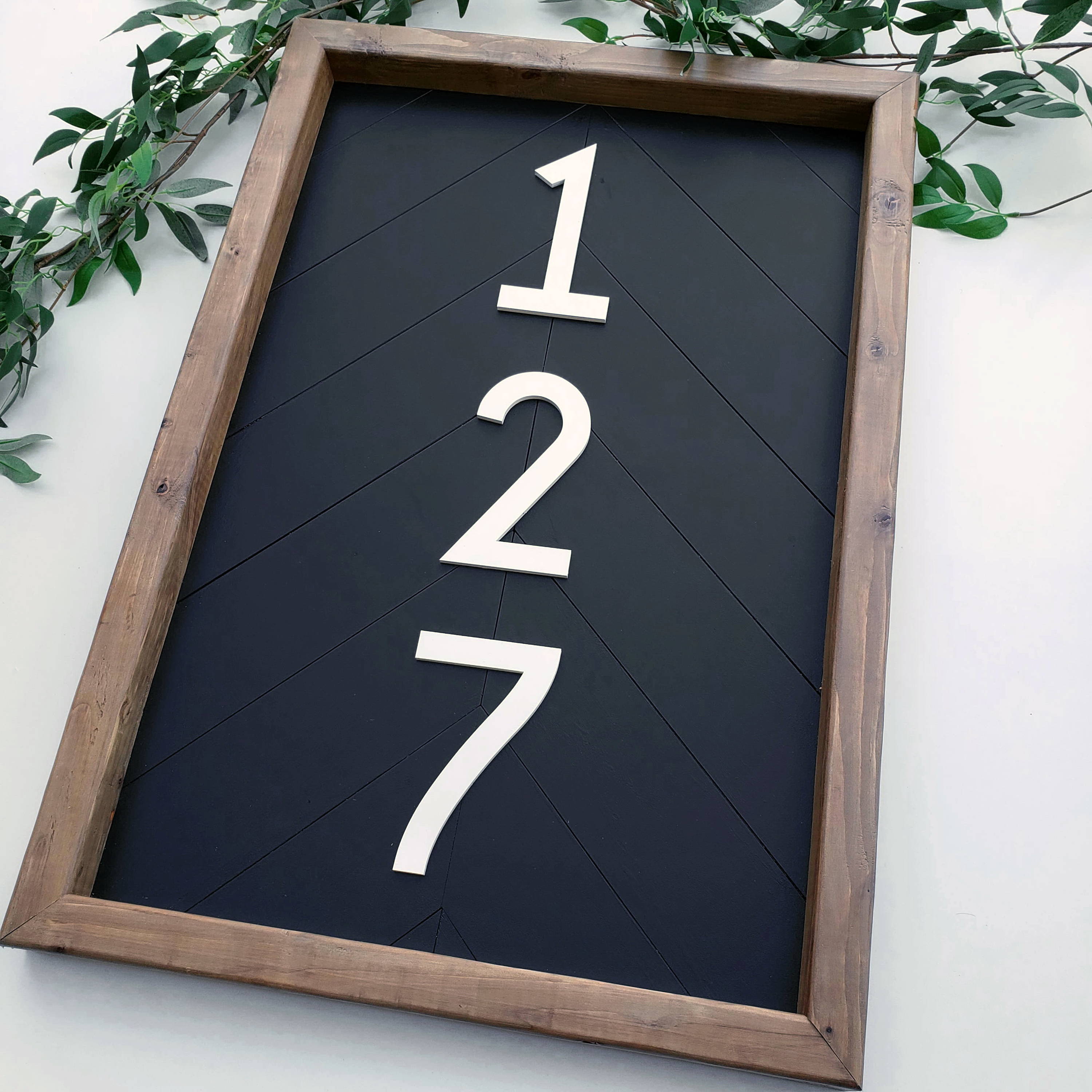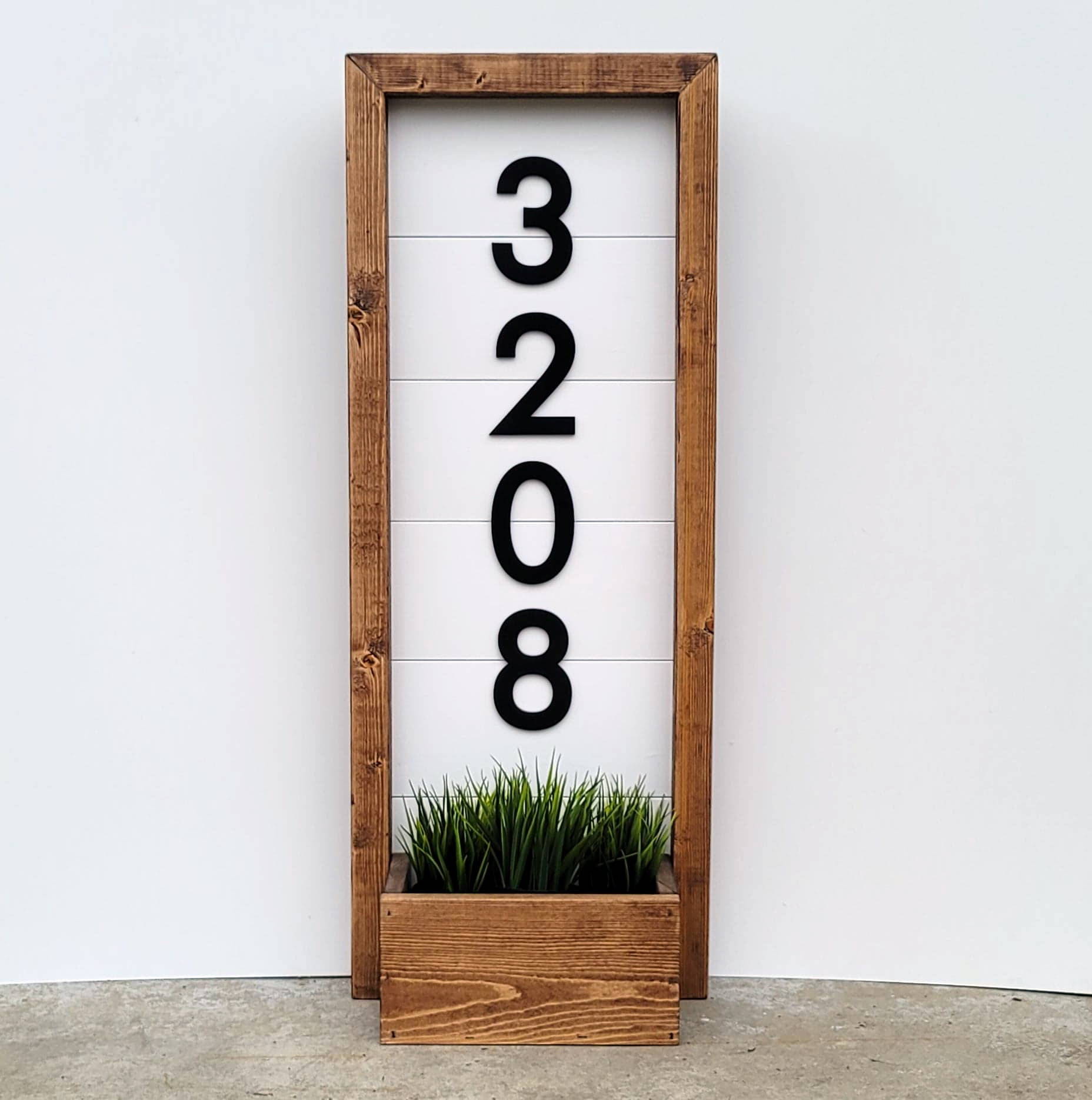 There are very few limitations to sizes and shapes. We are able to make round signs from 11" to 4 feet in diameter. As well as square or rectangle signage in pretty much any size you could hope for. 

Special pricing is available for other shapes, like Hexagon etc... Please inquire if you have an idea not mentioned here. 
Backgrounds can be as simple as a beautiful natural or stained wood as well as solid painted colors. 

If you are interested in something with a bit more detail, we are able to add some interest to your signage with a shiplap or herringbone background. 


Want to go all out on your background with something unique? We are here to help with those ideas!
Frames are a great way to add that last finishing touch to your sign. 

Thick or thin? Stained, Natural or Painted? We can do that!
Round signs currently don't have frames, but if you really have your heart set on a frame for your round logo, we hate to say no, so we will see what we can do!
No problem! Send us your thoughts and we'll help you come up with the perfect thing! With extensive knowledge on design and graphics and our magical abilities to come up with super cool features and details, your logo sign will be exactly what you didn't know you wanted!
Pricing will vary depending on size, finish, wood, frame, background, colors and the detail of your sign. 

*All prices shown are base prices.
11" Round Address Sign - Starting at $50
18" Round Address  Sign - Starting at $100
24" Round Address  Sign - Starting at $150
36" Round Address  Sign - Starting at $300
48" Round Address  Sign - Starting at $400


To figure out your square area, take the measurement of each side (in inches) and multiply them. Your answer is the square area of your sign! 
Example: (12"x12"=144"  SMALL) 
(54"x24"=1296" LARGE)
SMALL - 144" Square Area (12"x12") 
MEDIUM - 576" Square Area (24"x24") 
LARGE - 1296" Square Area (36"x36"") 
EXTRA LARGE - 2304" Square Area (48"x48") 
-Starting at $400
Add on details include (but are not limited to):


- Acrylic
- Double layer design elements
- Backgrounds (Shiplap, Herringbone, Geometric)
 - Frames
- Flower boxes
- Overhanging details (design elements extend beyond the sides of the backer)
Please email westboundcustoms@outlook.com
with your thoughts and ideas for your sign.

Please include at this time any color requests, design details, frame or backer board upgrades. 
Don't worry, we won't hold you to anything if you would like to see the upgrades but decide against them. 
We will then take your ideas and create a mock up for you to proof. At this time upgrades and design details will be discussed as well as pricing for any and all options. 

If you aren't sure what you have in mind this is where were will send you some ideas based on your initial thoughts as well as possibly ask questions to make sure the finished product is the sign of your dreams!
After a final design is agreed upon and payment is received, we get to work!

If you are have a date when you need or would like your sign by, please let us know. Nursery signs can take anywhere from a couple of days to a couple of weeks to create. We are currently only taking on a small amount each month and bookings to go quickly. So if you don't need your sign for a few months, it's still best to let us know and move ahead with this process so we can schedule you in! Keep your eyes on our Instagram where we will keep you posted on current openings.
Have any questions or inquiries? Please email at westboundcustoms@outlook.com